Why You Should Choose Us for Brake & Clutch Repair in Melbourne
It is common knowledge that brakes are one of the most important components of your vehicle. Yet, most people don't know when their brakes need repairs, even though it can affect their safety. Even when brake performance starts to deteriorate, they will consider not repairing it until it stops functioning entirely. Don't allow your brakes to reach a point where it might be the cause of a fatal accident. The performance of your brakes is directly linked with the safety of your travel, and you should ensure that it is in top condition to maximise your safety and reduce the potential for injury in case of an oncoming collision. That is why, trust only a prominent and reliable brake shop who can do the best brake inspection and brake service for your car.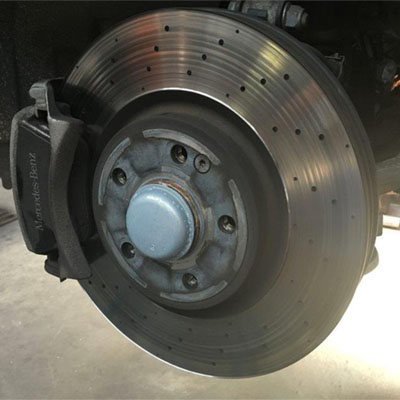 When to visit your brake shop?
You should visit a good brake service centre when you notice screeching sounds, vibration, or burning smell while braking. Sometimes, brakes may not engage even after pressing them to the floor, or the brakes may also be slow to engage and disengage. A brake imbalance may be present when your car starts moving to one side while braking. All these situations suggest that your brake needs repair.
Don't forget the clutch.
Unlike a brake pad replacement, clutch repairs and replacement is shrouded in mystery. Most people don't know what it does or when it needs a clutch specialist service. You don't need a degree in clutch repairs, but a basic understanding is warranted. Clutches regulate and control the transfer of power to the engine, transmission, and wheels. A friction clutch is present between the engine and the gearbox in manual transmission vehicles for power transference. Clutches undergo extreme wear and tear, depending on your driving habits, and you need a professional car clutch repair specialist to identify and fix the problems with the clutch system.
Time for clutch repairs?
When you notice your vehicle slipping between gears, or when it remains engaged for longer, it's time to get your clutch checked. Burning smells or smoke from the underneath of the car also suggests it's time for a clutch inspection.
Affordable Brake & Clutch Replacement Service
Speedway Automotives offers the best brake service and exceptional clutch repairs and replacement services in Melbourne. But don't you worry, our prices are affordable. Book an appointment right now by calling us on (03) 9706 7227 or send us a mail at info@speedwayauto.com.au.
OUR SERVICES
Log Book Services and Repairs
Maintenance to All Makes and Models
Services and Repairs to European Vehicles
Auto Transmission Service and
Clutch Replacements
Steering, Suspension and Brakes Repairs
Engine Diagnostics and Tune-ups
Batteries, Radiators and Tyres
Mufflers and Exhausts
OUR BRANDS
Speedway Automotives is housed under one roof with Mr Muffler Dandenong; a valuable service provider in the automotive maintenance sector using quality automotive components and spare parts

Speedway Automotives & Mr Muffler Dandenong have been in the automotive service industry for over 30 years; with that comes experience, trust and building relationships. Trust is very important for customers and vehicle owners. Who would you trust with the safety and well being of your car? Our highly trained motor mechanics have the knowledge and can meet all your vehicle requirements and provide you with peace of mind.