Fleet Vehicle Maintenance Specialist in Melbourne
Fleet vehicles are usually owned or leased by businesses or agencies rather than an individual. Car rental companies and public utility companies operate using fleet vehicles and require fleet maintenance services regularly to prevent downtime or loss of productivity.
A lot of businesses prefer getting the services done by fleet maintenance companies to decrease maintenance cost and increase productivity. Speedway Automotives in Melbourne provides exceptional fleet maintenance services like mobile fleet maintenance and fleet maintenance log.
Complete All-Point Inspection During Fleet Servicing and Maintenance
Opt for fleet maintenance services to prevent unexpected expensive repairs. When you visit Speedway Automotives, our team performs a thorough inspection to ensure that your vehicle works without a hitch. Our fleet maintenance services will prove to be advantageous in providing safety and increasing the lifespan of your vehicle. If your car is inspected often, there will be lesser chances of paying fines at the roadside checkpoints. Documented proof of the inspections that you will receive from us will help in case of accidents caused due to negligence.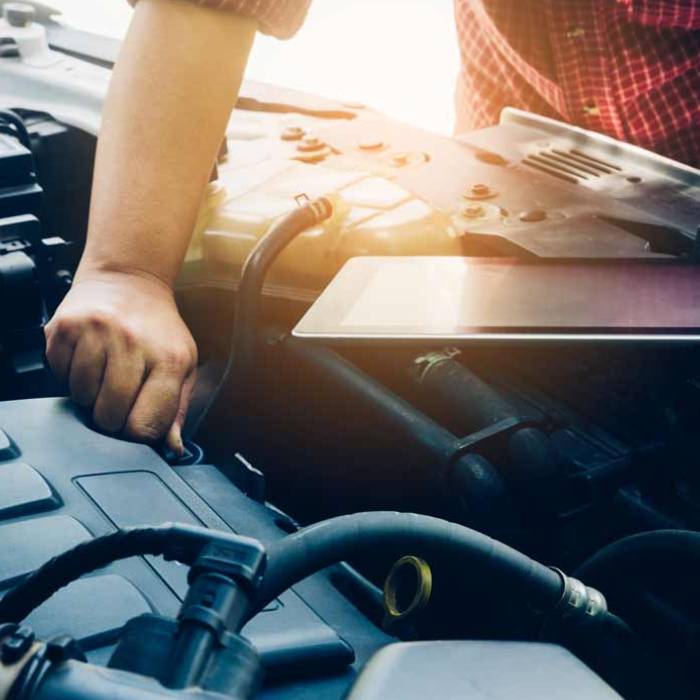 Fleet maintenance log is used to track the details of the services. Details such as the date, time, and particulars of the service are also mentioned in the log. Our team will mention the details of all the receipts and paperwork related to the repair on the fleet maintenance log. You can also choose our mobile fleet maintenance when you are unable to visit our service centre. You can save travelling time when you choose our mobile fleet maintenance service.
At Speedway Automotives, we manage fleet vehicles of various businesses like the Australia Post (Subcontractors) by providing affordable prices and friendly customer service. We serve individuals as well as fleet owners with high-quality car services. Call us on (03) 97067227 or mail us at info@speedwayauto.com.au to book an appointment.
OUR SERVICES
Log Book Services and Repairs
Maintenance to All Makes and Models
Services and Repairs to European Vehicles
Auto Transmission Service and
Clutch Replacements
Steering, Suspension and Brakes Repairs
Engine Diagnostics and Tune-ups
Batteries, Radiators and Tyres
Mufflers and Exhausts
OUR BRANDS
Speedway Automotives is housed under one roof with Mr Muffler Dandenong; a valuable service provider in the automotive maintenance sector using quality automotive components and spare parts

Speedway Automotives & Mr Muffler Dandenong have been in the automotive service industry for over 30 years; with that comes experience, trust and building relationships. Trust is very important for customers and vehicle owners. Who would you trust with the safety and well being of your car? Our highly trained motor mechanics have the knowledge and can meet all your vehicle requirements and provide you with peace of mind.