Steering & Suspension
Your vehicle's suspension and steering systems need to be in tip top condition for your car to be safe, minimise tyre wear and reduce fuel consumption.
Problems with your steering and suspension can cause minor ride comfort and handling issues on the road from body roll and pitch.
Our workshop is equipped to repair and replace problem components in your suspension and steering, from new springs, bushing and shock absorbers to repairing faults in your power steering. As well as conducting wheel balancing and alignment to eliminate play in your vehicle's steering- so your vehicle is responsive and remaining stable through corners.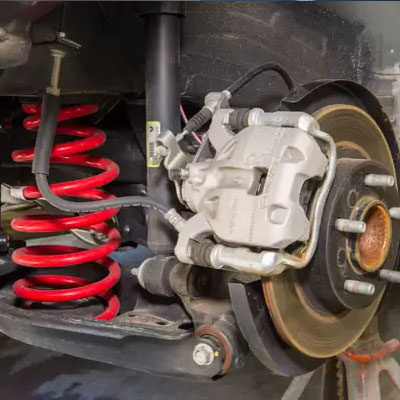 OUR SERVICES
Log Book Services and Repairs
Maintenance to All Makes and Models
Services and Repairs to European Vehicles
Auto Transmission Service and
Clutch Replacements
Steering, Suspension and Brakes Repairs
Engine Diagnostics and Tune-ups
Batteries, Radiators and Tyres
Mufflers and Exhausts
OUR BRANDS
Speedway Automotives is housed under one roof with Mr Muffler Dandenong; a valuable service provider in the automotive maintenance sector using quality automotive components and spare parts

ABOUT US
Speedway Automotives & Mr Muffler Dandenong have been in the automotive service industry for over 30 years; with that comes experience, trust and building relationships. Trust is very important for customers and vehicle owners. Who would you trust with the safety and well being of your car? Our highly trained motor mechanics have the knowledge and can meet all your vehicle requirements and provide you with peace of mind.